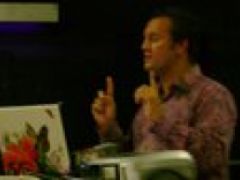 My chapter LIFE'S MUSICAL BLUEPRINT: How Sound, Light and Energy Weave the Web of Life (John Consemulder, Ph.D.), is in the upcoming book:
' THE RETURN OF PROMETHEUS: Liberating the Creative Energies of the Coming Age'
(A Handbook for World Change, Finley Eversole, PhD, Editor, see list of contents and contributing authors below!)
A true honour, other chapters by great reserachers and authors like Steven Greer and Ted Loder (Disclosure Project), Thomas Valone (Integrity Research Institute), Jeanne Manning (free energy author), Larry Dossey (ESP and healing researcher, specialised in the power of intention and prayer), James Oschmann (the great writer of the Energy Medicine book), Callum Coats (the great Schauberger/living energies of water author), Gerry Vasillatos (Royal Raymond Rife author) and many more fascinating and important contributions for a better world!
My chapter is chapter 13 ( see contents,Pdf at the bottom of this page)
THE RETURN OF PROMETHEUS
Liberating the Creative Energies of the Coming Age
A Handbook for World Change
Finley Eversole, PhD, Editor
We have it in our power to begin the world over again.
-- Thomas Paine
CONTENTS
Acknowledgements
Foreword by
Introduction
Division Outline
Table of Contents
I THE TIME OF THE GREAT TURNING
Awakening to Humanity's Destiny
1. THE GREAT TURNING
David C. Korten, Ph.D. p#
2. BLESSED UNREST: How the Largest Social Movement in History
is Restoring Grace, Justice and Beauty to the World
Paul Hawken p#
3. GLOBAL CITIZENSHIP AND THE NEW COSMOPOLITANS
Walter Truett Anderson, Ph.D. p#
4. EARTH AS A GUIDE TO CONSCIOUS EVOLUTION
Elisabet Sahtouris, Ph.D. p#
5. THE STRATEGIC VISION: We Are Ready - Now - for the World We Want
Jim Channon, Lt. Col. (ret.) p#
II BACK TO THE FUTURE
The Legacy of the Visionaries
6. JOHN WORRELL KEELY: Free Energy Pioneer
Theo Paijmans
7. NIKOLA TESLA: Electrical Savant
Marc J. Seifer, Ph.D.
8. VIKTOR SCHAUBERGER: A Brief Overview of His Theories on Energy, Motion and Water
Callum Coats
9. ROYAL RAYMOND RIFE: The Fate of Compassion and the Cancer Cure
that Worked
Gerry Vassilatos
10. T. TOWNSEND BROWN: The Suppression of Antigravity Technology
Jeane Manning
III THE BODY ELECTRIC
And the New Age of Health and Healing
11. CHOOSING TO LIVE: Environmental Toxins as Major Health Issues
Joseph D. Weissman, M.D.
12. MOVING BEYOND THE "ENERGY CRISIS" IN MEDICINE: A Biography and
an Autobiography of Scientific Breakthroughs
James L. Oschman, Ph.D.
13. LIFE'S MUSICAL BLUEPRINT: How Sound, Light and Energy Weave the Web
of Life
John Consemulder, Ph.D.
14. CONSCIOUSNESS AND HEALING: What We Know and What We Don't
Larry Dossey, M.D.
15. RIFE THERAPY: An Innovative Advance in Electromedicine
Nenah Sylver, Ph.D.
16. HARMONIZING THE ENERGIES OF BODY, MIND AND ENVIRONMENT WITH PULSAR® MICROCRYSTALS: The Breakthrough Technology of Dr. George T.F. Yao
Carole Morginsky, Ph.D.
17. OZONE AND HYDROGEN PEROXIDE IN HEALING
Nathaniel Altman
IV EARTH UNDER FIRE
Endgame or Phoenix Rising?
18. EARTH UNDER FIRE
Gary Braasch
19. LET EACH TONGUE SPEAK AND EVERY HEART FEEL: Rethinking the Language
of Science
Carl Safina, Ph.D.
20. MR. TOAD'S WILD RIDE: Communicating Crises When No One Wants to Listen
Gloria Flora
21. A SIMPLE YET ELEGANT SOLUTION: The Meaningful Action Strategy of The Natural Step Framework
A. Gayle Hudgens, Ph.D.
22. THE DIVINE RIGHT OF THE COMMONS
Peter Barnes, M.A.
23. TO SPEAK A WORD FOR NATURE
Stephanie Mills, D.H.L.
V AGENDA FOR A NEW ECONOMY
From Phantom Wealth to Living Wisely
24. THE NAKED EMPEROR
David C. Korten, Ph.D.
25. HOW WE THE PEOPLE LOST THE MONEY POWER AND HOW WE CAN GET IT BACK
Ellen Hodgson Brown, JD
26. ROADMAP TO A NEW ECONOMICS: BEYOND CAPITOLISM AND SOCIALISM Economics as if Women, Men, Children, and Their Future Actually Mattered
Riane Eisler, Ph.D.
27. THE GROWING GREEN ECONOMY
Hazel Henderson, Ph.D.
VI INFINITE ENERGY
A New Science for a Pollution-Free World
28. THE SUSTAINABLE TECHNOLOGY SOLUTION REVOLUTION: A Universal Appeal
Brian O'Leary, PhD
29. A WORLD OF FREE ENERGY
Steven M. Greer, MD, and Theodore C. Loder, III, PhD
30. POWER FOR THE PEOPLE - FROM WATER
Jeane Manning
31. COLD FUSION: The End of Conventional Energy and the Start of Social Reorganization
Edmund Storms, PhD
32. ZERO POINT ENERGY CAN POWER THE FUTURE
Thomas Valone, PhD, PE
33. HARNESSING NATURE'S FREE ENERGY: The Searl Effect Generator
John A. Thomas Jr. and John R. R. Searl
VII SUSTAINABLE AGRICULTURE
Nature's Superior Wisdom
34. PARADIGMS OF AGRICULTURE: The Harmony of Living Systems
Arden B. Andersen, PhD
35. LIVING DEMOCRACIES, HUMAN RIGHTS AND SUSTAINABILITY
Vandana Shiva, PhD
36. ORGANIC FOODS: How to Eat Healthy and Protect the Environment
Melvin Epp, PhD
37. STATE-OF-THE-SCIENCE ON HEALTH RISKS OF GM FOODS
Jeffrey M. Smith
38. GROWING ORGANICALLY: The Health Benefits of Organic Gardening and Its Soil Requirements
Neal Kinsey
39. BIOCHAR: A Systems Approach to Mitigate Climate Change and Improve Land-Use Sustainability
Christoph Steiner, PhD
VIII DESIGNING FOR THE FUTURE
Creating a Sustainable Eco-Friendly Environment
40. EVOLUTIONARY ARCHITECTURE: DESIGN & LIVING SYSTEMS
William Maclay
41. CREATING A DURABLE NEW ECONOMY THROUGH ECOLOGICAL DESIGN:
The Appalachian Challenge
John Todd
IX THE NEW AGE OF WOMEN'S CREATIVITY
Midwives to a New Humanity
42. WOMEN'S CREATIVITY AND THE EMERGING NEW STORY
Jean Houston, Ph.D.
43. DAUGHTERS OF EARTH: Women in the Environmental Movement
Nancy Jack Todd
X THE COMING CREATIVE AGE
World Unity and the Liberation of the Human Spirit
44. THE ONE, THE MANY, AND THE ENERGY OF SPACE
John Davidson
45. THE COMING CREATIVE AGE: Karmic and Spiritual Agents of Global Transformation
Finley Eversole, Ph.D.
Appendix A: World Scientists Warning to Humanity
Appendix B: Evidence of Cosmic Community
Additional Resources
Authors in this Volume
Credits
Index